So it's your girlfriend's birthday, and if you're like most men you could use a little bit of help deciding on the appropriate gift.  We've created a fun little guide for you based on the status of your relationship.
We Just Started Dating, But If I Don't Get Her Something I'll Look Like A Dick
So you and your gal are still getting to know each other, maybe it's not even Facebook official yet.  But, you've slept over, you've paid for meals, you've invested in this relationship and you can't drop the ball on this one.  What should you get?  We suggest: something small but personalized.  Has she mentioned how much she loves the smell of lavender?  How much she loves Thai food and wants to learn how to cook some pad thai?  Get her gifts that show you've been listening to what she's been saying.
(Keep in mind that it would be great when purchasing a book as a gift, if it could potentially double as a coffee table gift, that's why I usually try and purchase hardcover if possible)
We've Been Dating A While, But We Aren't That Serious Yet (I Haven't Met Her Parents)
You spend most weekends together, you know what side of the bed she likes to sleep on, you've probably seen her in sweatpants at this point.  But you've not quite crossed over in terms of seriousness?  What's the best gift to give?
At this point, you know a lot more about your girlfriend, but maybe you aren't comfortable with jewelry just yet.  Do you know her favorite designer?  A perfume she tried and loved but hasn't purchased for herself?  These smaller gifts aren't quite huge purchases, but are still great tokens.
Tory Burch Wristlet, $155 @ Bloomingdales
This is Serious, Parents Have Been Met, She Takes Off Her Makeup Before Going to Bed
So, you guys are obviously in a committed relationship… It's time for jewelry! But maybe you aren't ready to take the plunge for diamonds just yet.  Gemstones and pearls are a great way to give jewelry that doesn't belong on that finger.  Try her birthstone, or a colored gem that she's mentioned she likes (sapphire, for example).  Pearls are a classic that any lady should have in her jewelry box.
Elsa Peretti's Color By the Yard With Pink Sapphire Bracelet, $200 @ Tiffanys
Majorica Pearl Earrings, $160 at Saks
We Live Together, Or Close To It
So you two are shacking up, or your spending multiple nights a week at each others' places.  You talk about *~the future~* and stuff.  Now is the time to start thinking a little more creatively.  Hopefully at this point you know your girlfriend well enough.  Would love a weekend getaway to the country?  Would she love a weekend getaway to the city?  Book a night away in a place you've never been to, or you've been to and loved.  This doesn't have to be a plane ride away, hop in the car, or grab a zip car and go!  See if her favorite band/artist is coming to town and get a pair of tickets.

Beacon Hotel in Miami, Available on Groupon Getaways, varying price.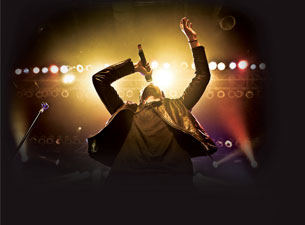 The Script Tickets, varying prices, @ Ticketmaster
Happy gifting!
-L
P.S. Have a great gift idea?  Share with us below!